Celebration Lifelong Volunteer Availability
Thank you for your willingness to volunteer with us for our Fall Term.
Our Volunteer times for Tech and Welcome Desk Support and Zoom Assistants to support our classes and lectures in the Fall are ready for sign up!  Simply click your area of interest below to select a time/times that suit your schedule.  Our training sessions will take place on Thursday, September 1, and are available for sign up as well.
Lifelong Welcome Desk Support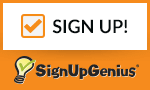 Lifelong Zoom Classroom Assistant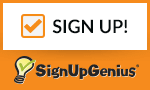 Lifelong Zoom Lecture Assistant